You may be surprised to learn that many people take tremendous pleasure in their vehicles. Maintaining the appearance of a car takes a lot of time and effort. No matter how often you wax your vehicle, normal wear and tear will eventually take its toll. Here at Supreme Detail and Tint, we're happy to discuss the benefits of ceramic coating and how it may help your vehicle. Continue reading to learn more.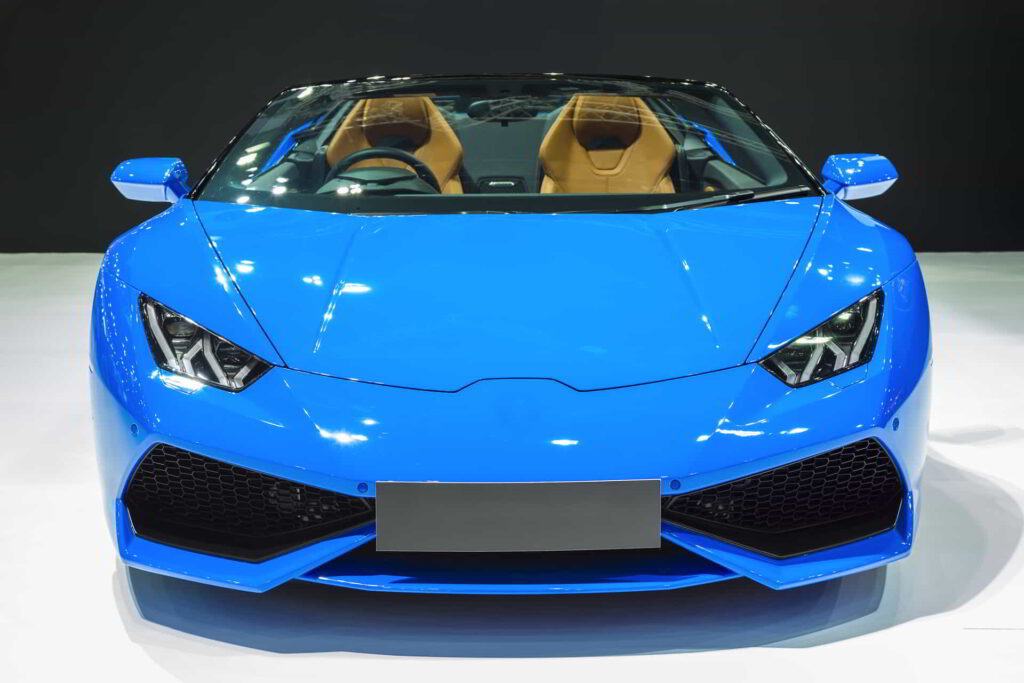 Ceramic Coating what does it mean?
It creates a chemical bond with your car's original paint, providing an additional layer of protection. Unlike wax, a ceramic coating will not come off with soap, water, or any other cleaning method. As a result, you won't have to reapply every few months. As a long-lasting semi-permanent adhesive, it will outlast everything else on the market.
What are the advantages of choosing a ceramic coating?
With a ceramic coating, you can keep your car's exterior looking fresh for longer while also providing additional protection. The primary benefits of ceramic coating include the following:
UV and oxidation resistance
As the paint of a car ages, it will begin to oxidize and become dull and faded. Protecting a vehicle's paint from the sun's UV rays helps prevent oxidation.
Protecting against chemical stains
Another danger to your automobile is chemical stains produced by naturally acidic contaminants. A chemically resistant surface is provided by ceramic coating, preventing pollutants from adhering to your car's paint. In the end, if pollution is eradicated early enough, your vehicle will be less susceptible to staining and etching.
Enhancing the gloss
Consider using a ceramic coating for a glossy finish that makes your paint stand out. A high-quality ceramic coating improves the reflective properties of your car's paint and clear coat, increasing the depth and clarity of the paint.
The durability of ceramic coating
Ceramic coatings are not permanent, despite what some folks may assume. Even the highest grade ceramic coatings with 5-year guarantees are hypothetical and dependent on several variables. The sun, dust, grime, and other environmental elements will degrade the vehicle's protection if it is not stored in a garage or cleaned frequently. A ceramic coating of high quality should endure from one to five years. Despite being the most costly and requiring the most maintenance, only a tiny fraction of products last seven years. It all depends on how well you care for and operate your vehicle.
How much time is needed to ceramic coat a vehicle?
The most time-consuming part of the ceramic coating procedure is the preparation of the vehicle work that must be done to get the car to the correct stage for the ceramic coating to be applied, after that everything becomes much more straightforward.
Depending on the vehicle's condition, expert ceramic coating installations can take three to four days. The process may be completed in two to three days if your car is relatively new and does not need a thorough cleaning before detailing. However, it may take up to four days if your vehicle is much older or has been exposed to more filth and pollutants over the years.
Supreme Detail and Tint offers the best ceramic coating. 
The surface of your car will be protected, and at the same time, it will have a gorgeous shine that everyone will notice. Your car's original paint job will shine through, giving it the appearance it had when you first purchased it!
Supreme Detail and Tint in Encinitas, CA, provides a variety of services, including ceramic coating. Get in touch with our staff if your car's paint is showing its age! We can help you determine whether the ceramic coating suits your needs. Simply call (+1)760-677-8777, email [email protected] or drop by our store at 1626 Burgundy Rd in Encinitas to speak with one of our friendly staff members.