Window tinting is becoming an increasingly popular aftermarket modification amongst car owners thanks to the wide variety of benefits it provides. Window tinting not only makes a car look better, but it also offers various practical advantages like UV ray protection, heat and glare reduction, and increased privacy. But, it's crucial to be aware of the rules and legislation in your state regarding car window tinting before having your vehicle's windows tinted.
In this article, from the expert team at Supreme Detail and Tint, we will dive deeper into the legality of car window tinting, so you can be clear on the rules and regulations surrounding this topic.
How Dark Can You Tint Your Windows?
Car window tint helps prevent the glaring sun from blinding you and harming your skin. Also, window tint makes your windows sufficiently dark so that it is harder to see through them and keeps the interior of your car cool in the summer.
State restrictions limit how dark windows can be, so before purchasing window tint, you need to be clear on the rules. Different states have different regulations regarding window tint, but before we dive into the legalities, let's look at some of the terminology used so you can understand all the terms.
Read more: How Much Does Car Window Tinting Cost?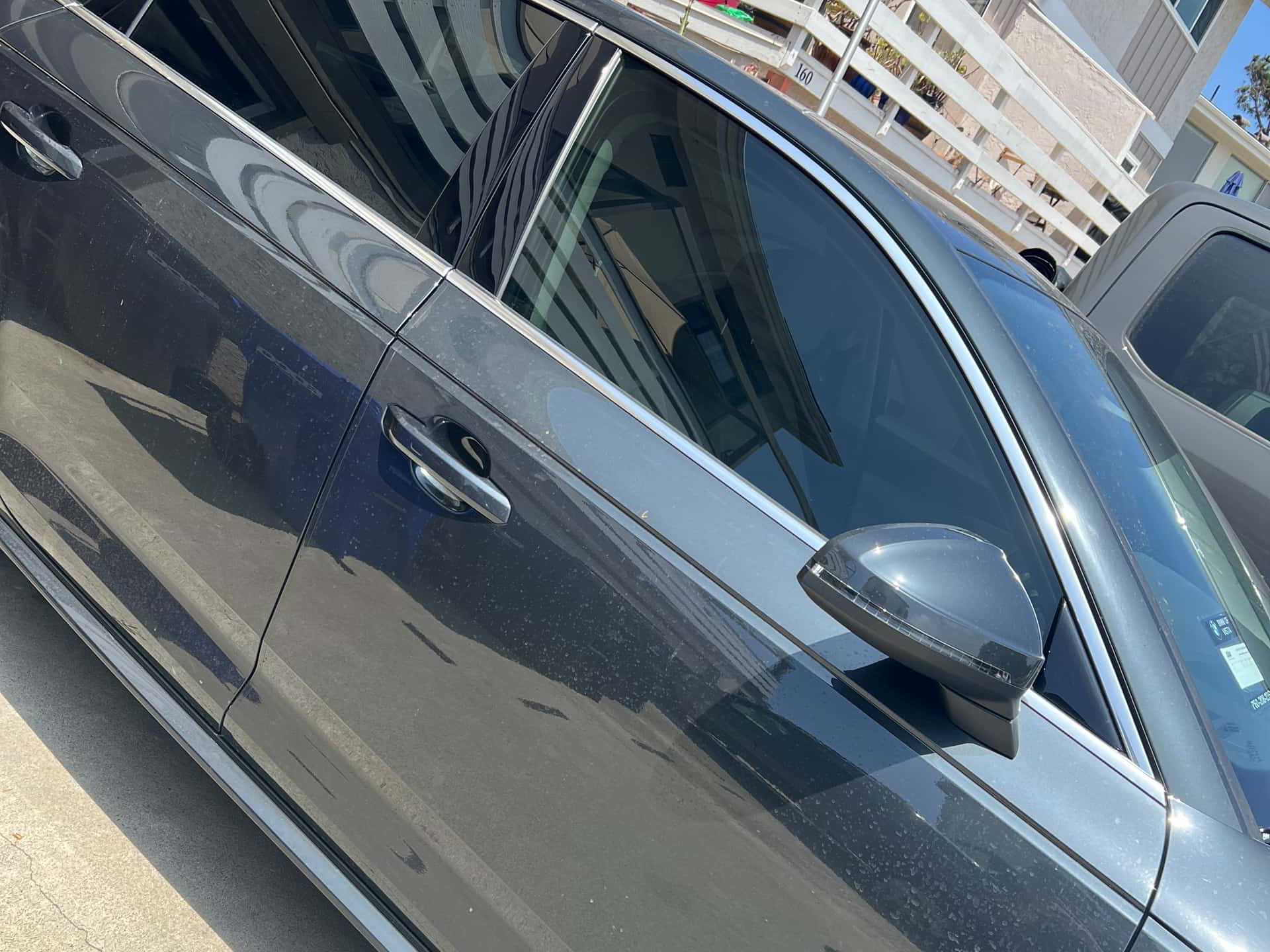 Window Tint Terminology
You will come across many specific terms and phrases as you read the list of the various car window tinting laws and rules by state. You can choose the best options for your car by being aware of this jargon and terminology. It's essential to have a clear understanding of the terminology used when discussing window tint legislation.
Read more: Window Tint Law in California
VLT%
Visible Light Transmission, or VLT%, means the amount of visible light that enters the vehicle through the window. The tint will be darker if the VLT% is lower. A larger percentage indicates a lighter tint.
Front-side window tint %
The front-side windows' tinting cannot be higher than the VLT% indicated by local regulations. In order to allow authorities to see inside the automobile, this percentage is often higher than what is permitted on the rear windows.
Back-side window tint %
The VLT% stated in by local regulation must not be exceeded in the backside windows' tinting level. Depending on the type of vehicle—a car or an MPV (Multi-Purpose Vehicle).—the legal limit will change.
Rear window tint %
This refers to the VLT % that's allowed on your rear window.
Reflectivity
The quantity of light reflected from a window by a tinted film is measured as window tint reflectivity. The less light that is blocked or reflected off of the window, the lower the reflectivity. This can help in lowering interior heat accumulation and glare.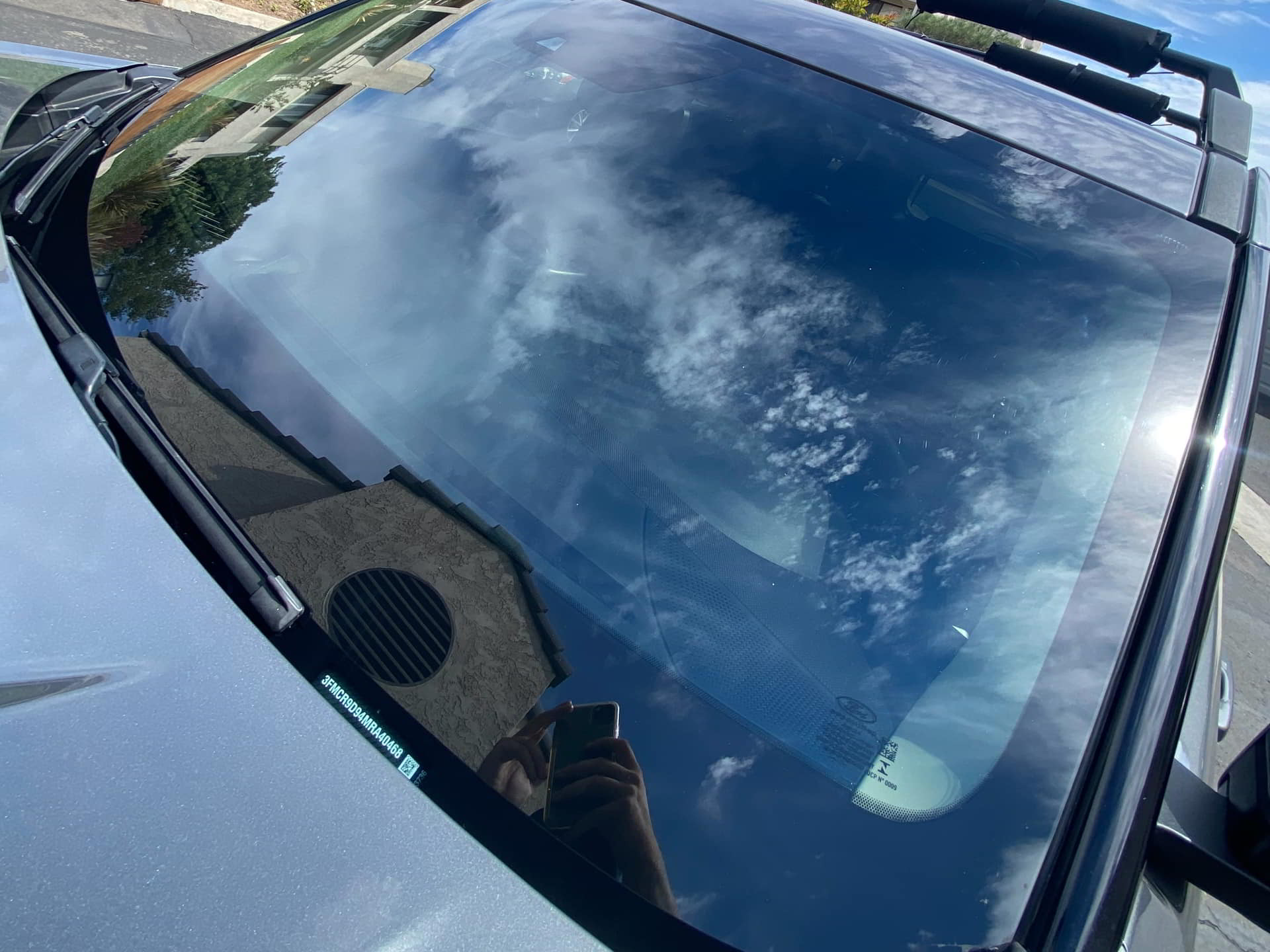 Window Tinting Laws in California
The amount of darkness and reflection that is permitted in your automobile windows varies by state in the United States. California has specific regulations regarding window tint. You can find all the necessary information on the regulations surrounding tinted windows in California below.
Windshield
The top 4 inches of the windshield may be tinted with non-reflective tint.
Front Side Windows
Windows on the front side must let in at least 70% of the available light.
Back Side Windows
Any level of darkness is permitted.
Rear Window
As long as the car has side mirrors that offer at least 200 degrees of visibility, any level of darkness is permitted.
Read more: How do you know which type of window tint is right for your car?
Medical Exemptions For Window Tint in California
Due to specific medical conditions, various window tint percentages are permitted in many states. In September 2017, the Assembly passed Assembly Bill No. 1303, which enables drivers in California to request medical exemptions for window tinting.
Previously, you could obtain a medical exemption to employ sunscreening devices on the front side windows, but using these at night was against the law. Those with medical ailments that need protection from UV radiation may put clear, colorless, and transparent material on any window under new California window tint laws.

Where Can You Find The Best Window Tinting Services in Encinitas, California?
Supreme Detail & Tint provides five-star window tinting services for all styles and car makes. Our expert team has decades of experience in the car care industry and is ready to install high-quality window tints to improve the appearance and privacy of your vehicle. To schedule an appointment with Supreme Detail and Tint, contact us at (+1)760-677-8777 or visit our showroom at 1626 Burgundy Rd, Encinitas, CA 92024.