For someone who has never done it before, applying a ceramic coating to a car for the first time might prove to be a difficult task. So, it's important to be properly informed about the procedure of installing a ceramic coating, prior to making the investment. But how much time is required to apply a ceramic coating to your car? It's a big undertaking, which requires skill, experience and of course, time.
In this post, Supreme Detail and Tint will explain how long the various stages of applying a ceramic coating take, including the processes of preparation, application, and curing, so that you know exactly how to schedule your time when having a ceramic coating applied to your vehicle.
What is the meaning of the term "ceramic coating"?
Ceramic coating is a chemical polymer solution applied to the outside of a vehicle to protect the vehicle's paint from damage caused by the environment. It is applied by hand, and after it has been finished, a ceramic coating will blend in seamlessly with the paint on your car, creating an invisible layer of protection.
When applying a ceramic coating, how long does the process typically take?
The ceramic coating application process can typically be completed within two to three days. In general, the most time-consuming part is the preparation, which can take anywhere from one to two days to finish, depending on the condition of the vehicle being coated. The process of applying the actual coating should only take at most one hour. Additionally, the coating must be allowed ample time to dry and cure effectively, typically between 12 and 24 hours is sufficient.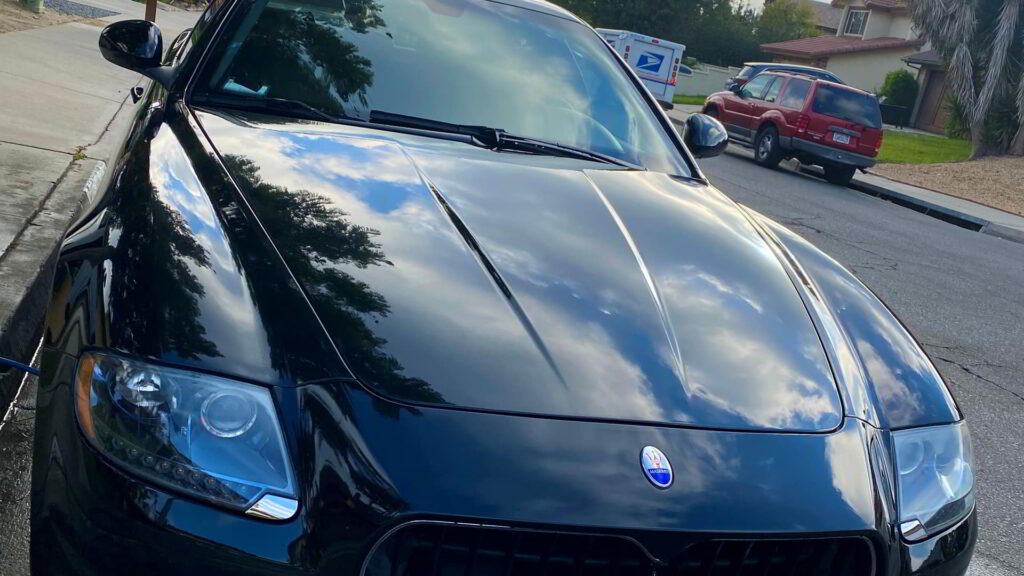 The preparation
The step that requires the most significant amount of time and effort is the preparation stage. Before applying the ceramic coating, a complete washing and polishing of the vehicle are required. Ensuring that the surface is completely clean and free of contaminants is essential for the ceramic coating to bond to the surface effectively.
If everything is prepared and ready to start work as fast and efficiently as possible, it should only take two to three hours to finish the steps of decontamination and washing. Of course, if your car is in very poor condition, or if this is your first time doing something like this, you could need an extra hour or two to get a handle on things as you become used to the process.
Time for ceramic coating application
For most styles of car, the application of a ceramic coating will take anywhere from half an hour to an hour. As long as you have appropriately prepared the paint and followed the recommendations that came with the coating, it should be a straightforward process. The procedure is simple, if you have adequately prepared for it, there shouldn't be any problems!
Time for the ceramic coating to cure
It is necessary to wait a certain amount of time after applying a ceramic coating to the surface, so that the coating may fully cure. During the initial curing process, it must not come into contact with water. If it does become wet before the drying cycle is finished, the coating's protective qualities will be reduced and it will not provide the necessary level of protection for the car.
After it has been applied, a ceramic coating usually requires between 12 and 24 hours for the initial drying stage. During this period, your vehicle should be kept dry and if possible, stored in a controlled environment to allow effective drying and curing. We recommend not driving your vehicle during this time to ensure the best results.
Where can you find the highest quality ceramic coatings?
A high quality ceramic coating applied by Supreme Detail and Tint will extend the life of your car's paint and improve its appearance. Our extensive selection of ceramic coating packages allows us not only to fulfill but exceed the needs and specifications of our clients. Our expert team has decades of experience in the car care industry and is ready to install a ceramic coating on your car today! To schedule an appointment with Supreme Detail and Tint, contact us at (+1)760-677-8777 or visit our showroom at 1626 Burgundy Rd, Encinitas, CA 92024.